DH Robotics PGS-5-5 Gripper

For DOBOT MG400

Integrated design
Adjustable parameters
Fingertips can be replaced
IP40
CE certification
FCC certification
RoHs certification
DH Robotics PGS-5-5 Gripper
The PGS series is a miniature electromagnetic gripper with a high operating frequency. Based on a split design, the PGS series can be applied in a space-constrained environment with the ultimate in compact size and easy configuration.
Small Size
Compact size with 20×26 mm, it can be deployed in a relatively small environment.

High Frequency
The opening/closing time could reach 0.03s to meet the needs of fast grasping.

Installatie
Easy to Use
The configuration is simple with the Digital I/O communication protocol.
Installation
1. Front and rear installation: use front and rear screw holes for installation
2. Bottom installation: use bottom screw holes for installation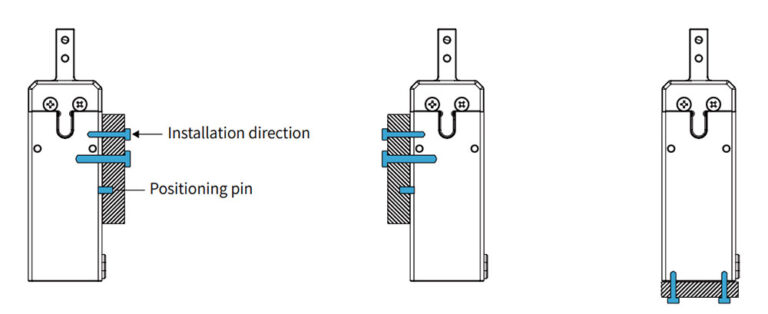 Technical Drawings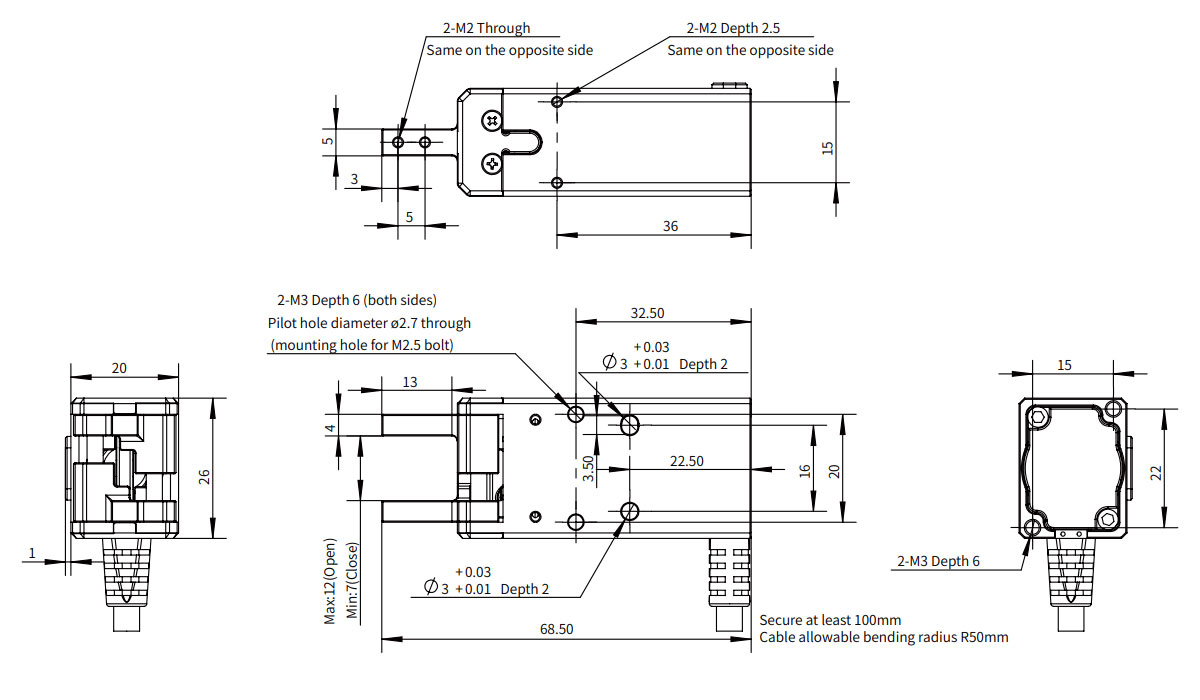 Specifications

Gripping force (per jaw)

3.5-5 N

Stroke

5 mm

Recommended workpiece weight

0.05 kg

Opening/Closing time

0.03 s /0.03 s

Repeat accuracy (position)

± 0.01 mm

Noise emission

< 50 dB

Weight

0.2 kg

Driving method

Wedge cam

Size

68.5 mm x 26 mm x 20 mm

Communication interface

Digital I/O

Rated voltage

24 V DC ± 10%

Rated current

0.1 A

Peak current

3 A

IP class

IP 40

Recommended environment

0~40°C, under 85% RH

Certification

CE,FCC,RoHS
Request quotation
DH Robotics PGS-5-5 Gripper